Unique Property For Sale
in Navarro del Muñeco,
Cartago, Costa Rica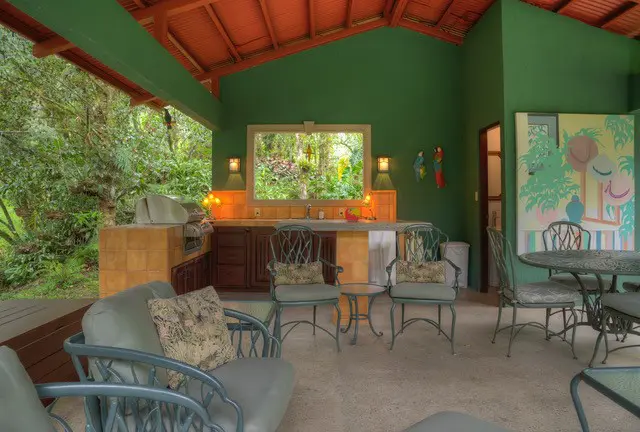 Orosi Valley Retreat offers a unique property located in the beautiful location of Orosi Valley, Costa Rica. It's a retreat/vacation home located at an elevation of 4222 ft, with a year-round average temperature of 72 °F. It's neither too hot nor too cold. The construction area of this stunning house is 3143 sq. ft. (3767 sq. ft. with carport for two cars).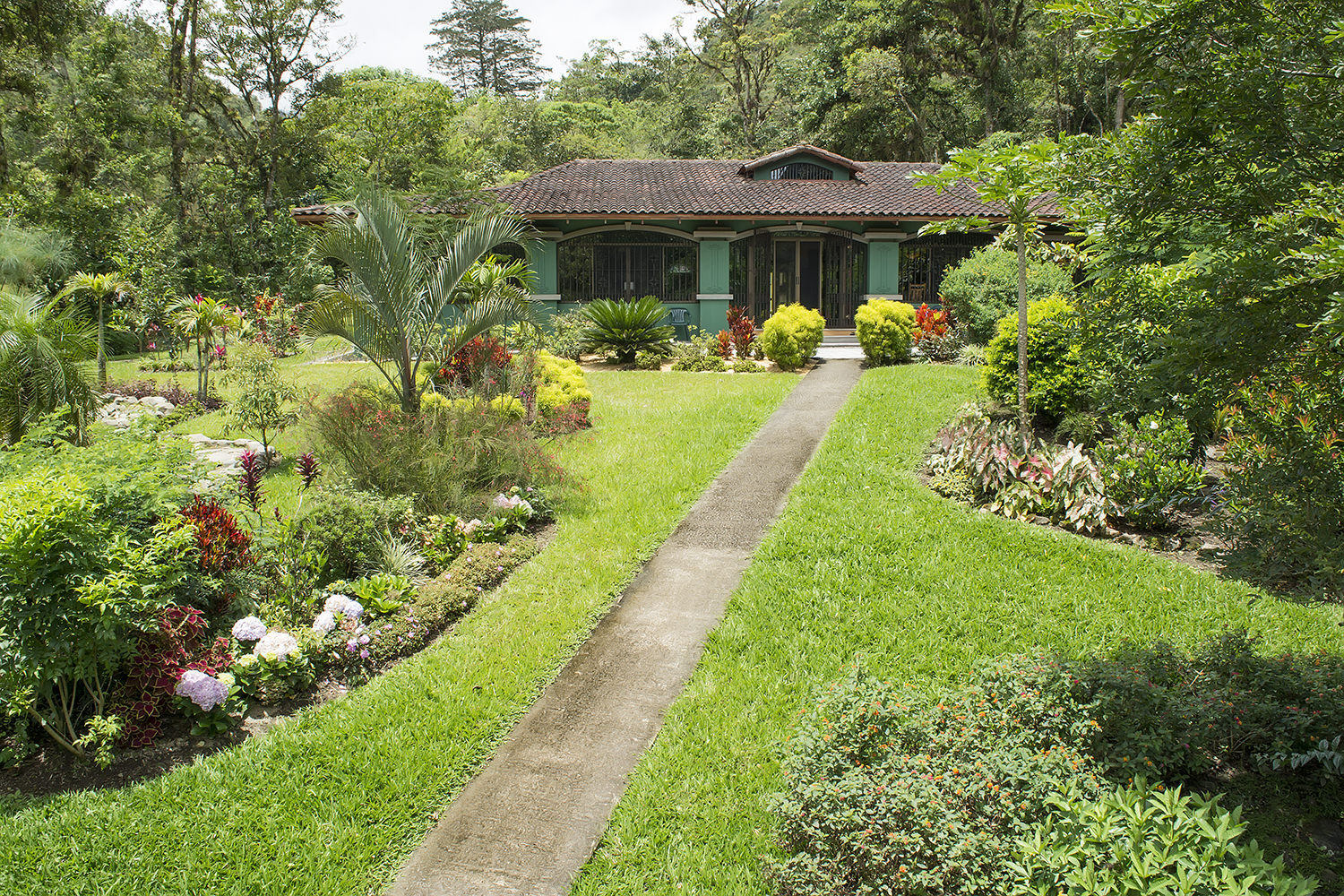 The house is located in Navarro del Muñeco, Cartago-Costa Rica. The home sits on 26 acres of protected forest with a pristine river with a waterfall running by the house. The waterfall and river are ideal for a hydroelectric project. Also, there is a large pond fed by a river and springs, ducks, and geese included. There are three large 99.9% pure water natural springs.
This property is completely private, yet 30 minutes from Walmart, hospitals, a large US-style shopping mall, public and private schools, just 2 miles from Rio Perlas Resort & Spa with hot springs. 15 minutes from the town of Orosi where there is a bank, gas station, hardware store, restaurants, and grocery stores.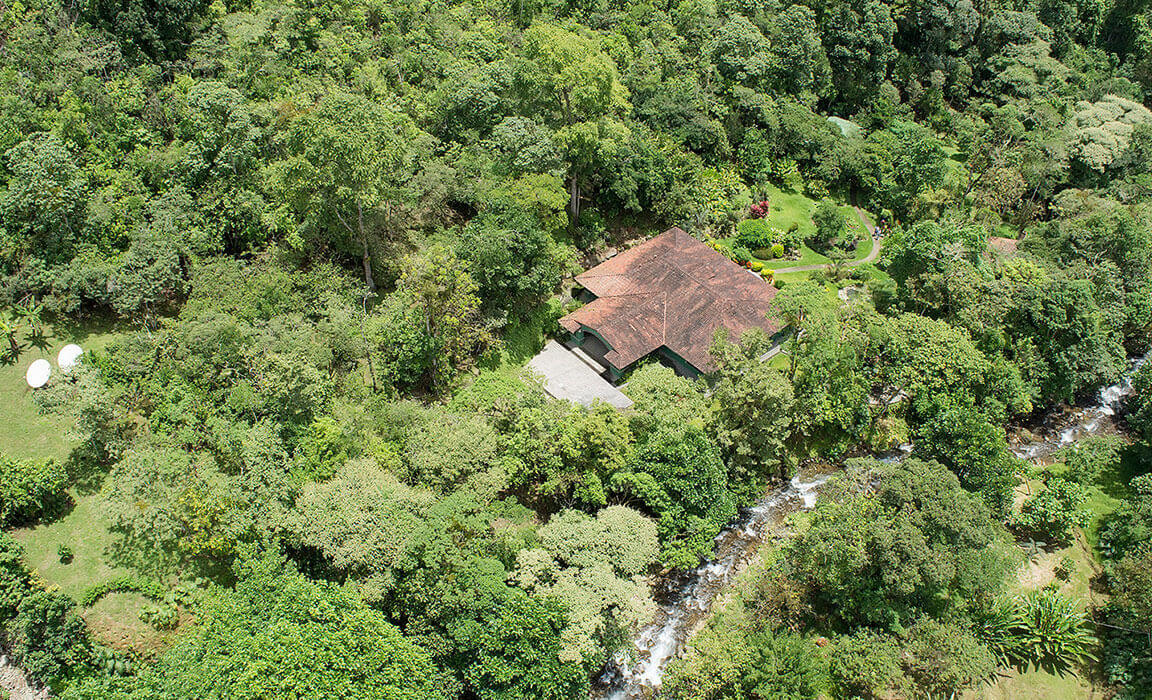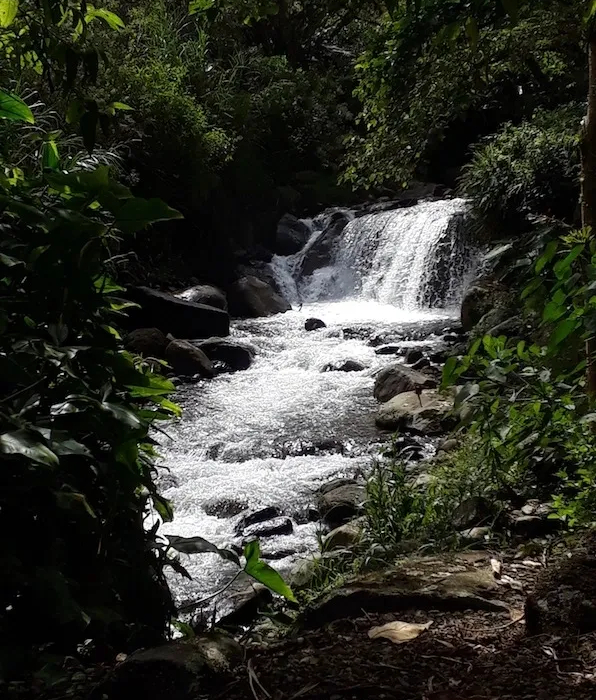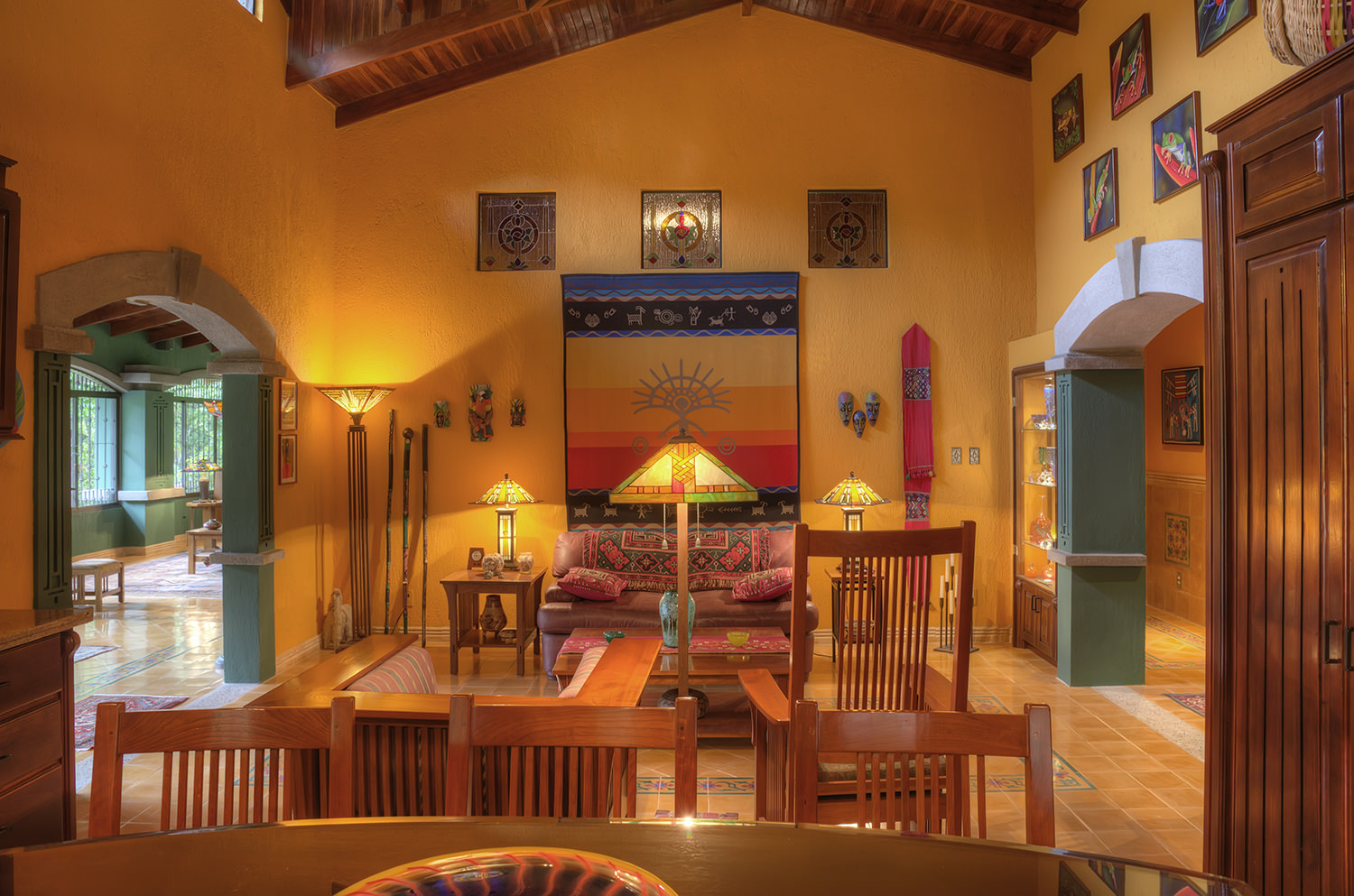 Guest bedroom and bath (sleep six with porch area). Custom-made cabinets throughout with hand-carved doors. Kitchen Aid appliances and granite countertops, Kohler plumbing fixtures, and Restoration Hardware fixtures in bathrooms. Handmade mosaic tile and stained-glass doors and windows. 60" TV high-definition with surround sound. Plenty of room to expand or start a business. We will help with any other construction project you would want to do.

Kitchen 26x16
(Kitchen aid stainless steel appliances, granite countertops, island)

Dining room 22x14

Living room 23x14

Westside enclosed porch 29x10

Eastside enclosed porch 36x10
Master bedroom 18x16

Master bath 12x17

Master walk-in
closet 11x12

Laundry 12x10

Guest bedroom 15x12


Guest bedroom 19x10

Guest bath 10x5

Rancho (covered) 25x17
(outdoor living area with powder room, built-in BBQ, sink, under-counter fridge, ice maker, and fireplace)
To see more of the area where the house is located, Google Orosi Valley, Costa Rica
Asking price: US $799.000 (furnished)
Interior video of the property
Aerial view of the property